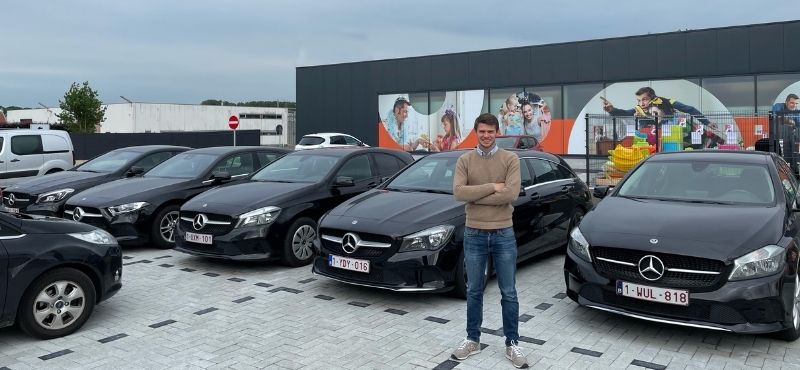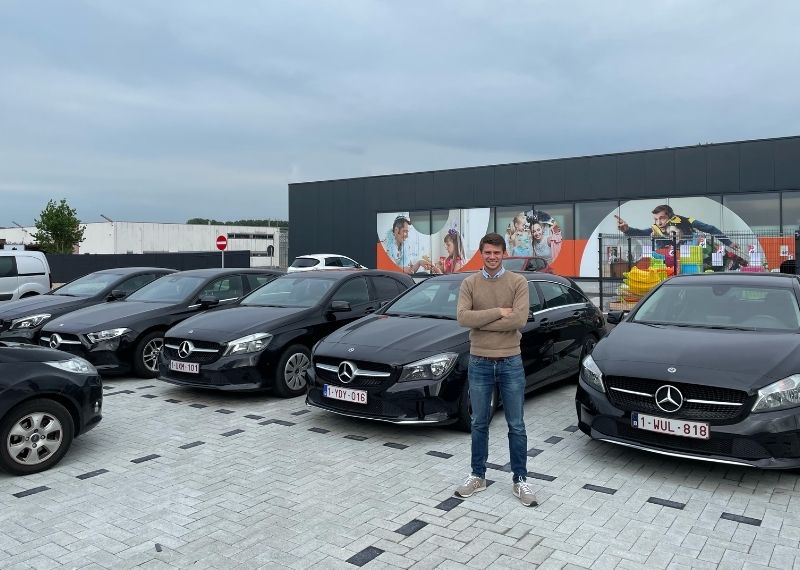 The challenge
The IT company Optios offers an all-in-one solution for hairdressing salons & beauty salons. Thanks to their software, hairdressers & beauticians in the BENELUX can work more efficiently.
The mileage registration in particular posed a challenge for Optios. "Our growing sales team is constantly on the road to make contact with new customers.", says Gilles Cornelis, co-founder at Optios. "Pretty soon we needed a good track & trace system to keep track of everything."
"According to our policy, employees are not allowed to drive more than 1,000 private kilometres a month with the company car.", says Gilles. "Measuring this manually for every employee is practically impossible, so we had to find an alternative."
Late arrivals at customers and long, time-consuming meetings were also challenges that Optios wanted to tackle.
Last but not least, Optios also wanted to prevent possible thefts. "A good six months ago, a car from a sales rep was stolen in Amsterdam.", says Gilles. "Without a track & trace system, this would have cost us a fortune."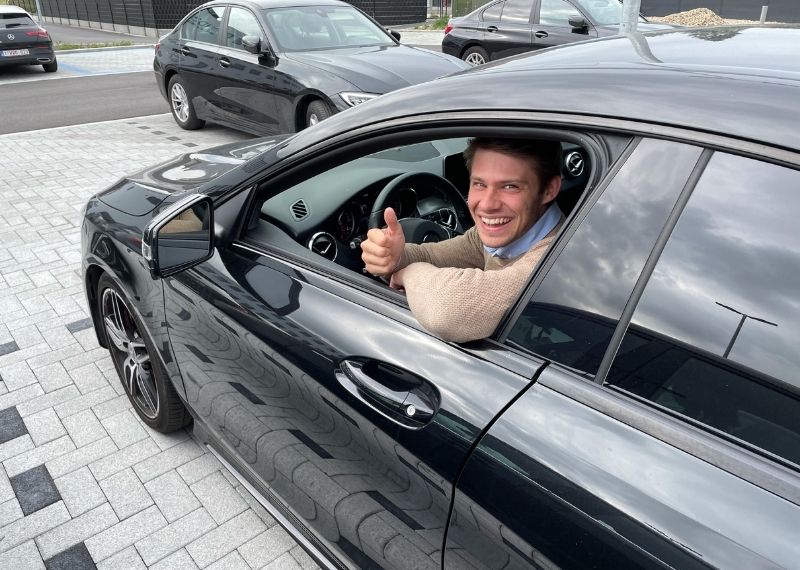 The solution
In 2016, Optios chose the Plug & Play tracker from ProDongle.
This device is inserted into the OBD port of each vehicle and after activation immediately sends all data to the online application where you can follow everything.
"Thanks to ProDongle's software, we now have a clear insight into the type of kilometres travelled.", says Gilles. "This way we can see at a glance the number of work and private kilometres that each employee travels every day. With this monitoring mechanism, our drivers will no longer do excessive private mileage, which keeps our costs under control."
The ProDongle application ensures that the place of residence, fixed place of work and business locations are automatically recognised. "Each trip is thus automatically qualified as business, private or commuting.", Gilles continues. "This is super practical. By linking customers to locations, our business kilometres can be further broken down by customer for invoicing, budget control or post-calculation."
Optios also uses ProDongle's track & trace system to ensure that their employees always arrive at the customer on time, as well as to keep the length of meetings under control. "Via the trip registration system, we can see exactly when our sales rep arrives at the customer and when he leaves again.", Gilles remarks. "In the long run, we want to work more efficiently and provide a better service."
Finally, there is the biggest money-saver anti-theft. "After the theft of our vehicle in Amsterdam, we were able to find it via ProDongle's track & trace system.", concludes Gilles. "You think: the chance of theft is practically non-existent, until it happens to you. I can't think of the financial hangover we would have had if we hadn't found that car. Long live ProDongle!"
Solutions used: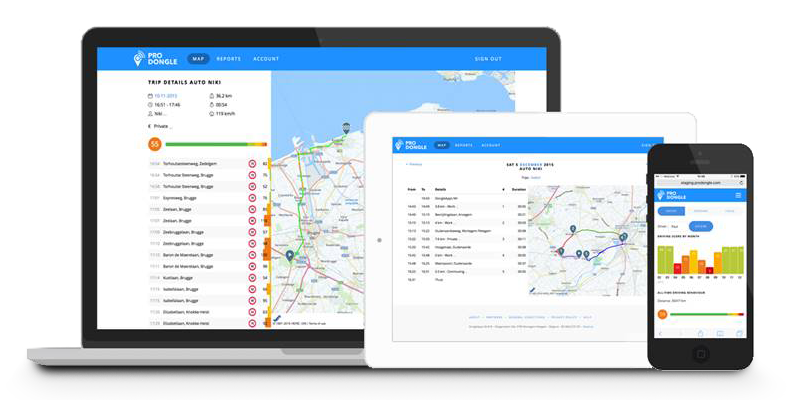 Do you also want a complete product without surprises?
Easy to use
Pan-European operation with professional maps
Unlimited positions, kms & users
Helpdesk, software & map updates included
Accessible via any PC, smartphone and tablet
Own software, integration via API possible