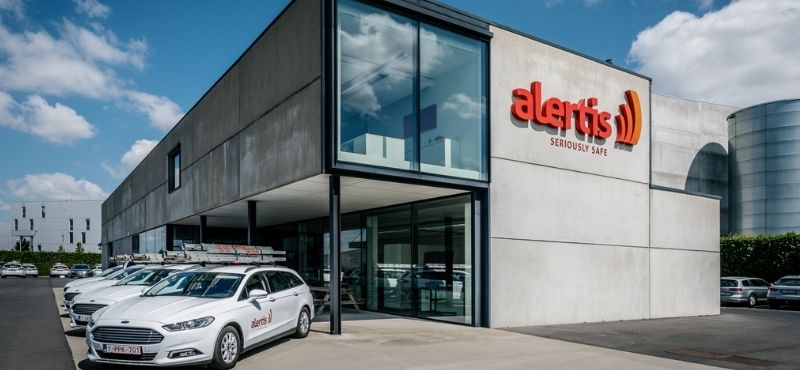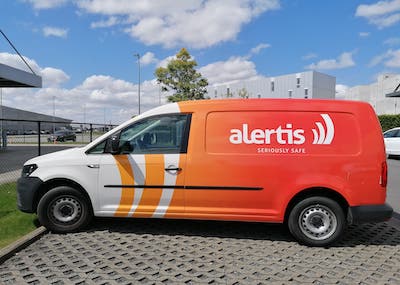 The challenge
Alertis is the Belgian market leader in fire protection and detection systems. The company employs around 95 people, of which 60 are technicians on the road every day for installations, maintenance or repairs.
"In order to work efficiently, it is useful for us to know where our 60 technicians are on the Flemish roads", ," says Frederiek Vanpeteghem, Alertis' finance manager. "If, for example, there is an urgent repair in Ostend, it would be a waste for an employee to leave from Ghent while someone is driving around in Middelkerke. In the long run, these unnecessary trips generate a lot of extra costs."
An additional challenge is transparency towards customers, for example when questions arise about invoicing. "Discussions with the customer about services provided are very unpleasant and time-consuming", Frederiek says. "It is therefore important to be able to quickly prove how many hours have actually been worked.
Until 2015 Alertis worked with a track & trace from another company.
"The disadvantage of their system was that an external party had to be hired to install the tracker and to remove it later when the vehicle was sold. In addition, all the data in their system disappeared after three months, so that certain actions could no longer be justified to customers. This was not very practical."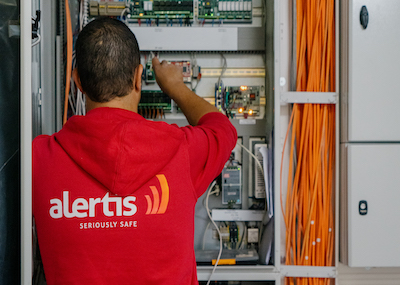 The solution
For the above reasons Alertis chose ProDongle's track & trace system at the end of 2015.
Thanks to the practical >Plug & Play Tracker there was no longer any need for complicated installation. "The big advantage with ProDongle is that you can install the tracker or 'dongle' yourself in less than 5 seconds", says Frederik. "You just plug it into the OBD port of the car and that's it."
With the built-in mobile connection, the dongle is immediately connected to the cloud and you can follow the vehicle in real time via your PC, smartphone or tablet. This way the Alertis technicians could be activated when needed.
Alertis also wanted to maintain transparency towards its customers. "The great addition to the ProDongle software is that every employee has insight into his own hours and trips", Frederiek adds. "For example, our technicians use the ProDongle reports to fill in their timesheets. This not only offers transparency to customers in terms of invoicing, but also internally, working hours can be registered and calculated more easily. Moreover, ProDongle's data can be stored for up to three years, which means we can be justifiable to customers or other stakeholders in the long term."
There is also the advantage of 'reversed transparency' which determines when a vehicle is visible or invisible. "Our employees always have the choice of whether or not to use the car privately", explains Frederiek. "When you indicate that a ride is 'private', the vehicle becomes invisible on the map. In this way Alertis can guarantee the privacy of its employees at all times."
The possibility of reading customer addresses into the system also provides added value for Alertis' financial manager. "In terms of cost efficiency it is important for us to have an overview of how many work kilometres are driven by the general group of our technicians", Frederiek states. "So we set ourselves a target of a certain maximum number of kilometres per hour worked. ProDongle's track & trace helps us meet that target as the system triggers the technicians to always make the best choice."
Finally, Frederiek noted that Alertis drivers also started to behave better on the road. "Our technicians can monitor their own driving behaviour via the system", Frederiek concludes. "This creates a sense of responsibility that positively influences their driving behaviour. After all, we are a security firm and we want our drivers to show safe driving behaviour as well."
"Personally, I would definitely recommend ProDongle, also because their team constantly thinks with you and constantly develops new features that make the system even more valuable."
Solutions used: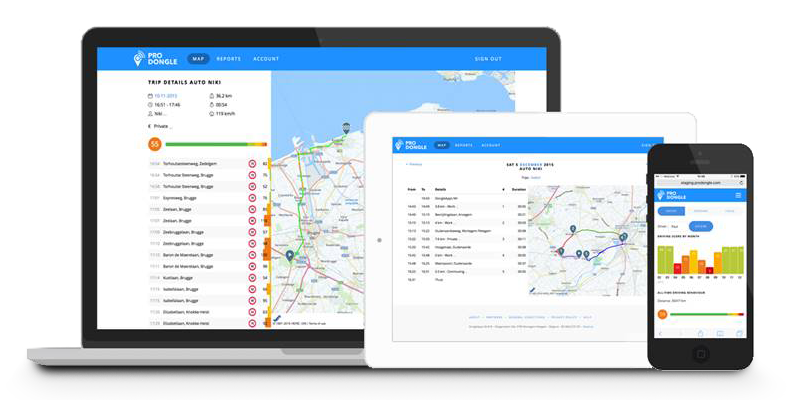 Do you also want a complete product without surprises?
Easy to use
Pan-European operation with professional maps
Unlimited positions, kms & users
Helpdesk, software & map updates included
Accessible via any PC, smartphone and tablet
Own software, integration via API possible