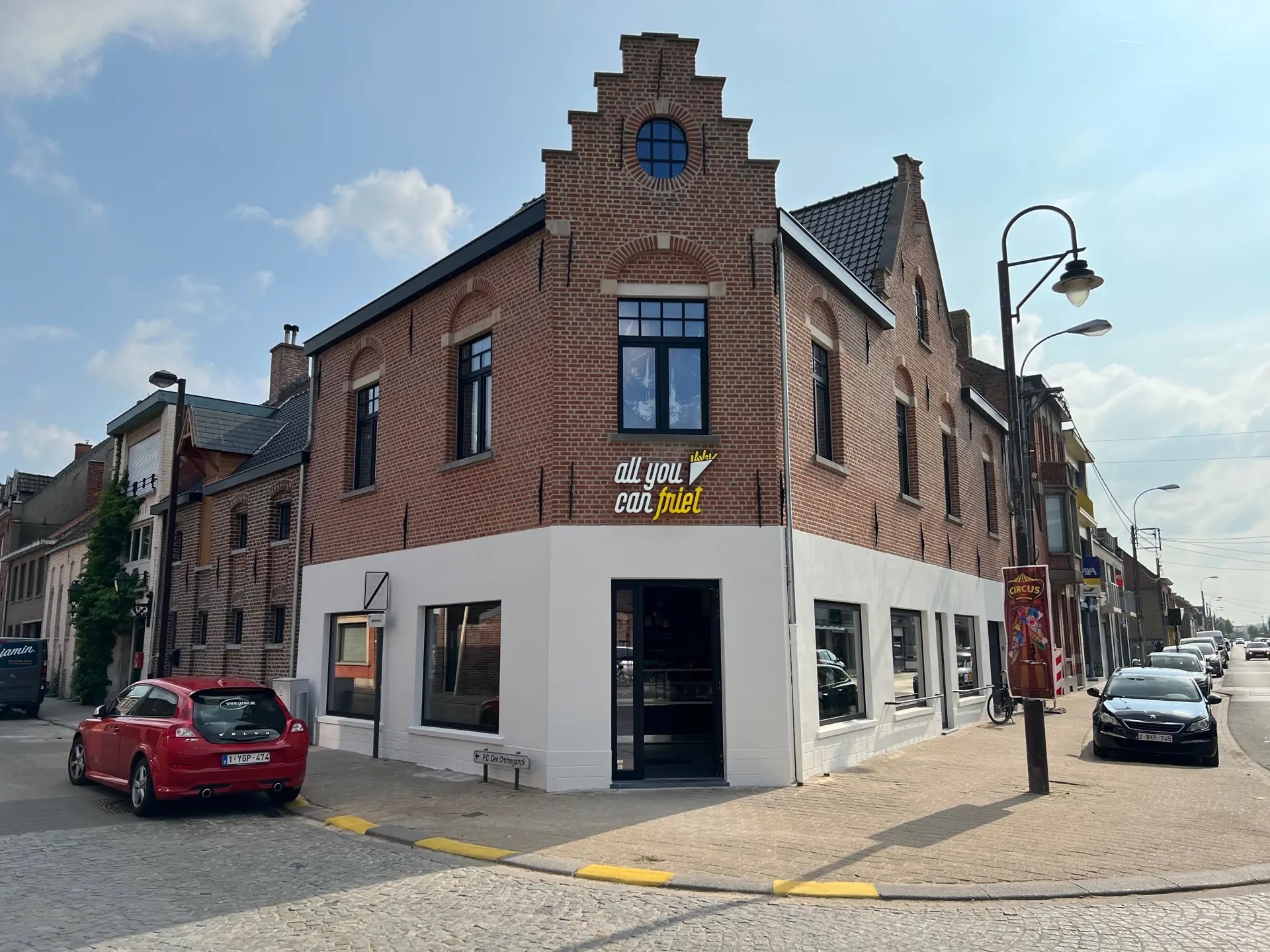 The challenge
All You Can Friet is an eatery with three locations in West Flanders. Fries and other dishes are delivered to customers' homes by the staff.
The delivery vans of All You Can Friet are used during working hours by various employees to deliver the meals. In addition, some employees are also allowed to use them outside of working hours. "I noticed that our delivery vans were sometimes driven aggressively and too fast. When fines or complaints came in, it was difficult to determine which employee was responsible.", explains owner Brandon Debels.
Another problem was that employees did not always keep accurate records of who had driven which van. "The previous paper-based system was outdated, and employees often forgot to record that they had driven a vehicle."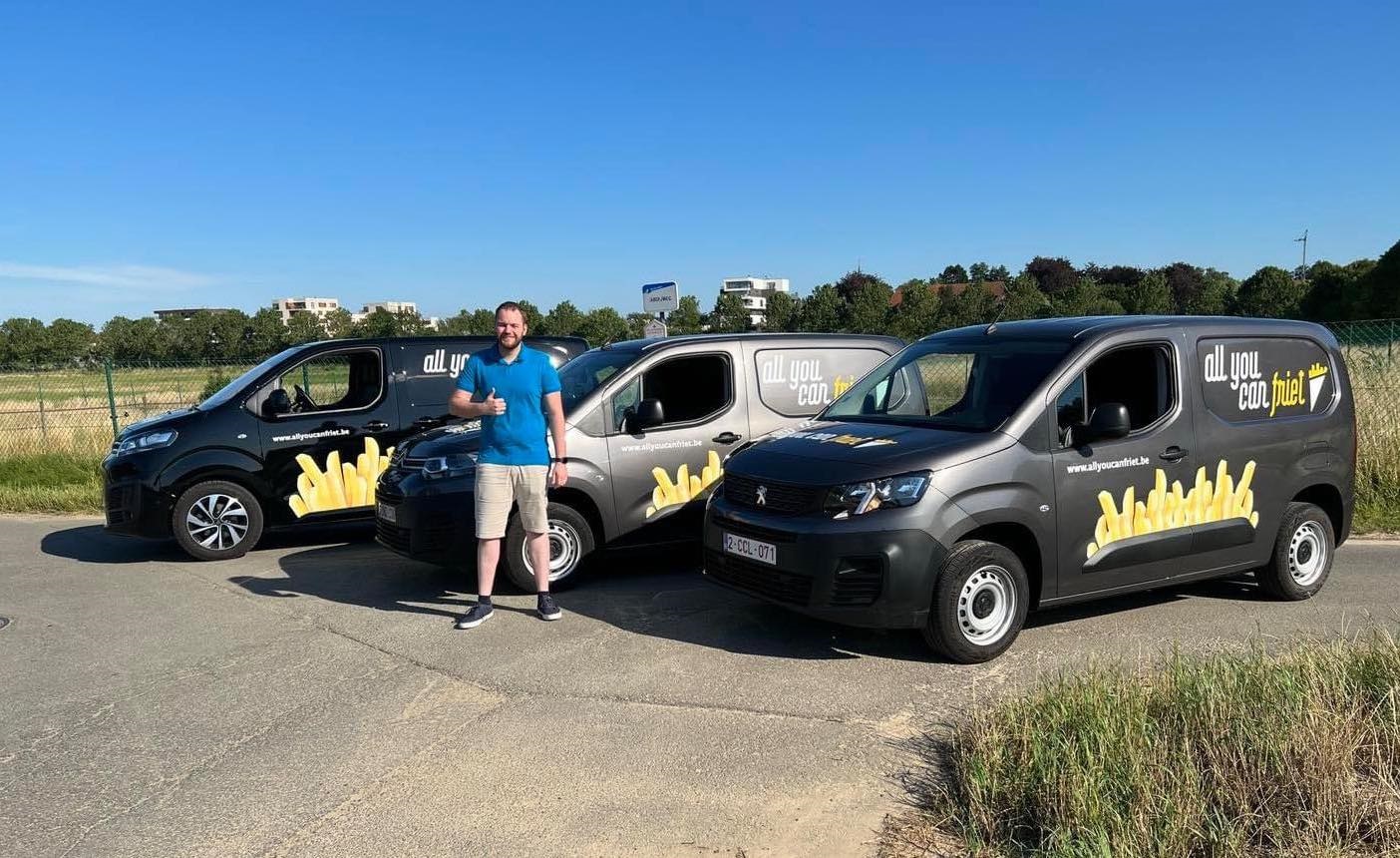 The solution
After comparing several players in the market, owner Brandon Debels chose ProDongle. He ultimately opted for the Blackbox with iButton reader and buzzer which requires the driver to identify themselves at the start of each trip.
Brandon is a fan of the ProDongle identification system with a buzzer because it ensures that employees do not forget to identify themselves at the start of a trip. "An employee mentioned that it is impossible to drive for even 2 minutes without badging, as the noise from the buzzer is quite disruptive. For me, the extra cost is definitely worth it."
Thanks to the ProDongle trip registration the owner can determine within two minutes which employee is responsible for a traffic fine or the reason for a late delivery. Brandon notes that this has helped avoid many disputes.
"Our staff are allowed to use the vehicles for personal purposes, which is quite unusual in our industry.", says the owner. The employees are very satisfied with this additional benefit and have no objections to the system. Brandon is transparent, and the employees understand that he will not systematically monitor them. However, if someone is frequently late, he can see where the issue lies.
One last functionality that Brandon mentions is driving behavior. The driving behavior score ensures that the staff drive more safely and environmentally friendly. "Without the ProDongle identification system and the track & trace solution, my vans would look completely different by now.", concludes the owner.
Solutions used: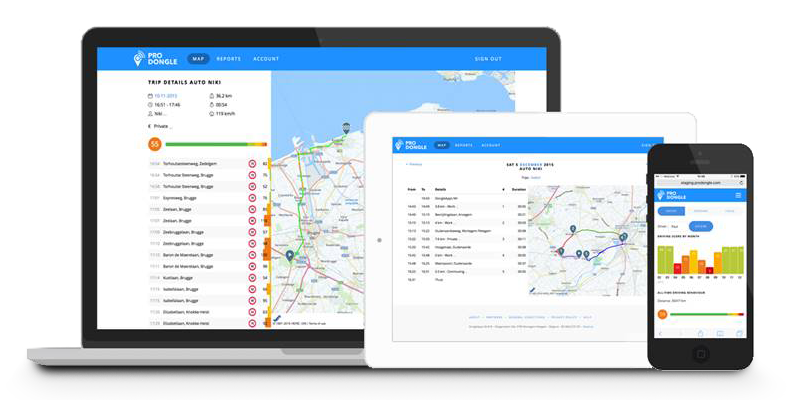 Do you also want a complete product without surprises?
Easy to use
Pan-European operation with professional maps
Unlimited positions, kms & users
Helpdesk, software & map updates included
Accessible via any PC, smartphone and tablet
Own software, integration via API possible