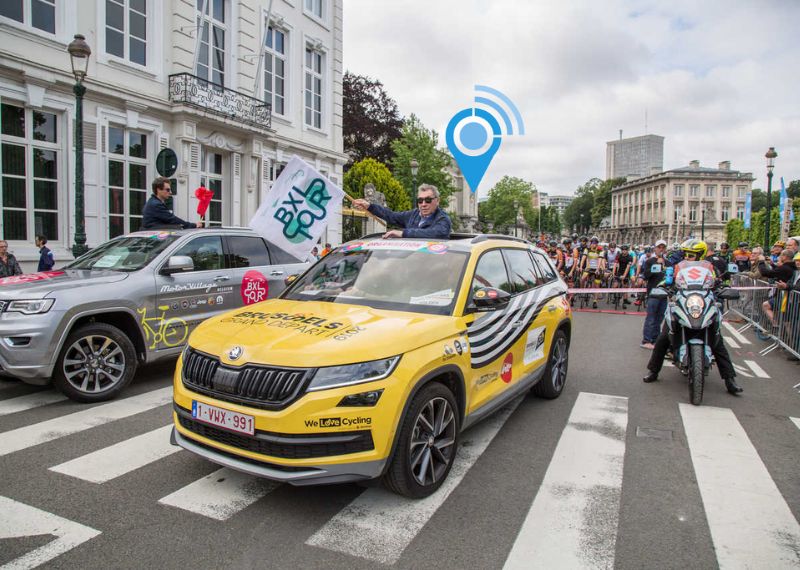 The challenge
Brussels Major Events (BME) is an organisation that organises major events for the city of Brussels. Think of events like Winter Fun, BXL New Year's Eve, … Similarly, they recently organised the BXL Tour, a cycling race.
This BXL Tour cycling race has been around since 2017 and has grown into a big event. This year, the organisation counted more than 6,000 entries. The event promotes the use of bicycles in the capital thanks to a 40km race.
"The safety of the riders was of huge importance to us at this event." explains Geoffrey Campé, logistics manager at BME. "In a city like Brussels, there are constantly various dangers and risks: think of a fire, an accident, demonstrations, ... These events can firmly disrupt the event."
"We therefore needed a solution that could help us locate our tournament cars live.", he continues. "This way we would have more control over the route and timing of the riders and could intervene in time if something went wrong."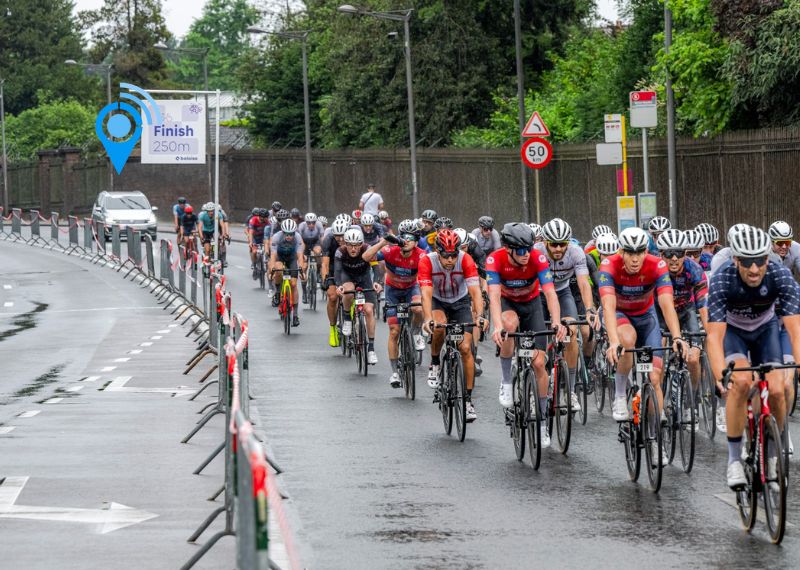 The solution
The main reason BME chose ProDongle's solution to track their competition cars in real-time was the Plug & Play principle without any installation.
The organisation therefore installed ProDongle's own Plug & Play trackers in their four competition cars. After inserting the Plug & Play into the OBD port of the car, the tracker is immediately 100% operational. Every minute, the location could be sent up to 20 times, allowing them to see in real-time who was sitting where.
By tracking the position of the red-flag and green-flag car as well as the lead and broom car, they could estimate the position of riders on the course. When a problem was reported along the course from one of these cars, they had an exact location of the calamity immediately at the central command centre.
"Using ProDongle's Track & Trace solution we were able to guarantee the safety of the riders and reroute them in case something went wrong on the course last minute.", says Geoffrey. "It is a very user-friendly tool that allowed us to organise our event safely and professionally. We are already fans and definitely look forward to using their solutions for future events."
Solutions used: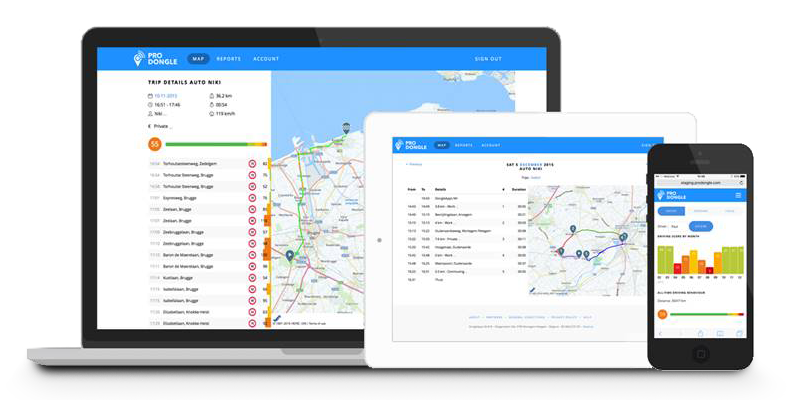 Do you also want a complete product without surprises?
Easy to use
Pan-European operation with professional maps
Unlimited positions, kms & users
Helpdesk, software & map updates included
Accessible via any PC, smartphone and tablet
Own software, integration via API possible