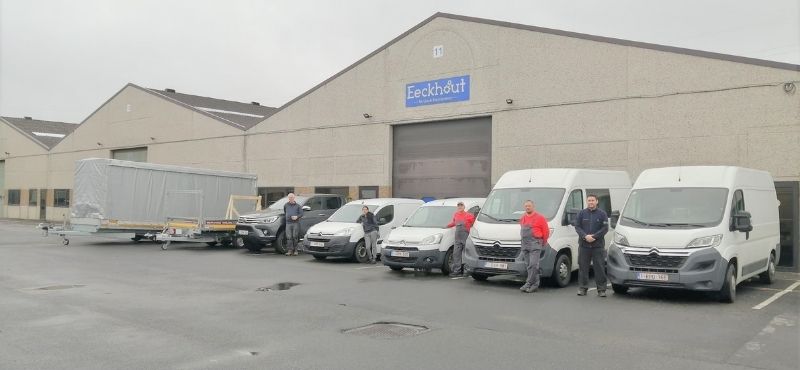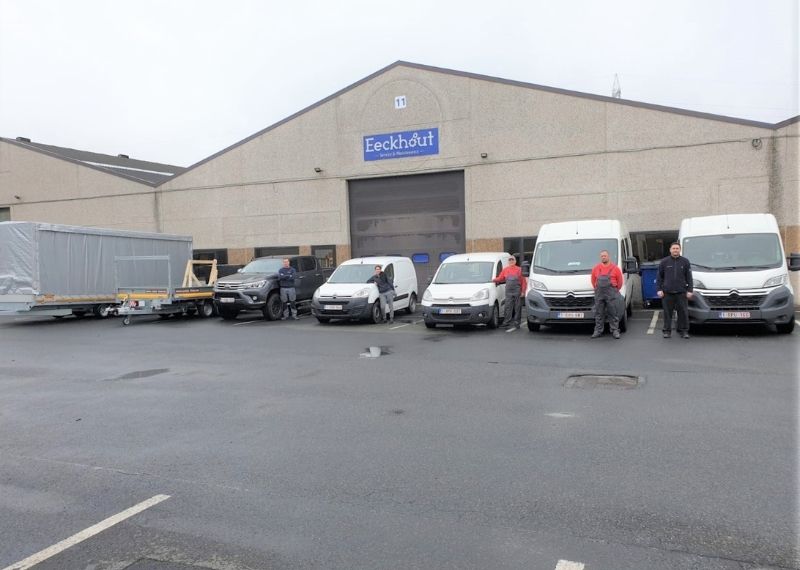 The challenge
Eeckhout Construct is a metal processing company in Kortrijk. The company manufactures metal parts for production companies in the food industry, agriculture, etc.
"In order to cope with the workload, we reinforce ourselves annually with a few Romanian steeplechasers.", says Inge De Tremerie, assistant at Eeckhout Construct. "Our fleet is mainly used by them for transport to and from clients where they work."
Especially the brusque driving behaviour of the Romanian drivers was initially a challenge for Eeckhout Construct. "Initially, we noticed that the Romanians had difficulty complying with the Belgian traffic regulations; for them, the Belgian motorways are a paradise in comparison with the many small country roads in Romania. As a result, they are often tempted to drive excessively, resulting in hefty fines. So we wanted to do something about that."
Eeckhout Construct also wanted to be able to locate their fleet better. "Sometimes Romanians go back to their homeland and leave their cars here.", says Inge. "We often have to guess where the vehicles are if we can't reach them."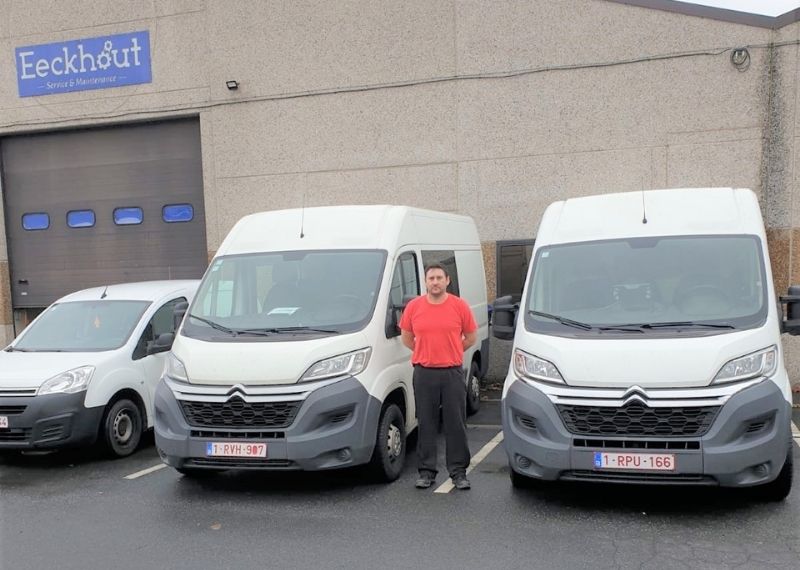 The solution
Thanks to ProDongle's driving behaviour module , Inge and her team are able to control the driving style of the Romanian employees.
"ProDongle provides the tools to objectively analyse and improve driving behaviour.", says Inge. "Thanks to their automatic reports, there was a rapid awareness among our drivers. The number of speeding tickets and associated fines has thus dropped considerably."
In order to know where their vans are, Eeckhout Construct is using ProDongle's track & trace solution. "With the plug & play tracker we can always follow where our vehicles are on the road.", says Inge. "This is not only useful for keeping customers informed of adjusted delivery times, but also for locating and recovering the cars of Romanians who have returned home."
Out of fear of theft, Eeckhout Construct recently also purchased a trailer for transporting heavier metals. "The ProDongle trailer tracker is a device that allows you to get an overview of where your trailer is; this is useful if you want to avoid fraud or theft due to inattention. Prevention is better than cure!"
Solutions used: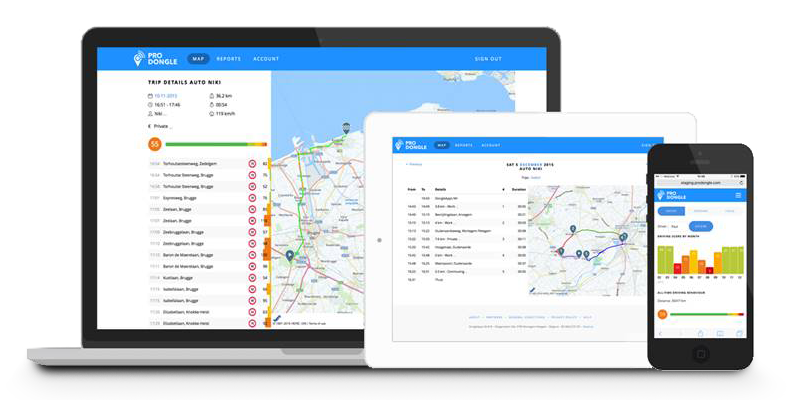 Wil je ook een compleet product zonder verrassingen?
Eenvoudig in gebruik
Pan-Europese werking met professionele kaarten
Onbeperkt aantal posities, kms & gebruikers
Helpdesk, software & kaart updates inbegrepen
Toegankelijk via elke PC, smartphone en tablet
Eigen software, integratie via API mogelijk