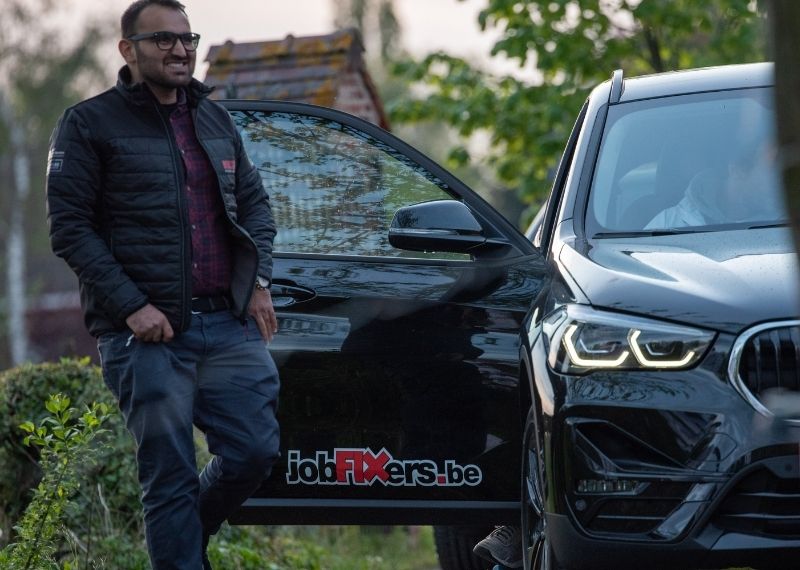 The challenge
JobFIXers is a subsidiary of "BOEMM!", a rapidly growing group that focuses on a broad spectrum of HR services.
The company has more than 70 temping offices spread out over Flanders, as well as an equal number of sales employees who are on the road every day. They go out and prospect to various companies and guide potential candidate employees through the entire recruitment process.
"When we started JobFIXers four years ago, it was important for us to establish the right structure as soon as possible", says Kathy De Weirt, marketing director at JobFIXers.
"We expect our external sales staff to be on the road as much as possible contacting potential customers," says Kathy. Many people on the road means regular speeding or even minor accidents. "In order to avoid problems with the insurance company, we had to find some kind of tool that would keep the excessive driving behaviour of some drivers under control," says Kathy.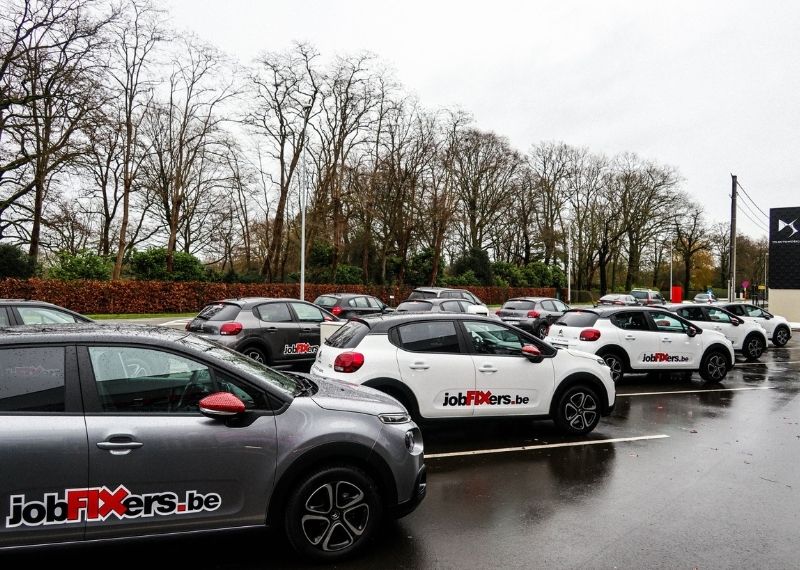 The solution
JobFIXers initially started using ProDongle's Plug & Play tracker because, as a start-up company, they were initially faced with staff turnover at times. "With the Plug & Play there is no need for a special installation service; you can just plug and unplug the tracker into the vehicle's OBD port yourself. Very convenient," says Kathy.
In the meantime, the BlackBoxes Light are also used, which are installed hidden in the vehicles by the ProDongle installation service.
The module to track driving behaviour proved to be of great importance to JobFIXers. "Every employee now receives an e-mail in the evening with his or her trip score on the basis of information we obtain via the API. If this trip score is negative, we take effective action," says Kathy. "Such measures have resulted in a spectacular improvement in driving behaviour, which in turn saves us insurance and costs."
"After pitching about four track & trace solutions, ProDongle seemed the most suitable for us," concludes Kathy. "There was a good click with the team and the IT integration with our system also turned out to be quite easy. The advantage of ProDongle is that they have a solution for every type of business. The different solutions can be used by both start-ups and established companies. Highly recommended for any company."
Solutions used: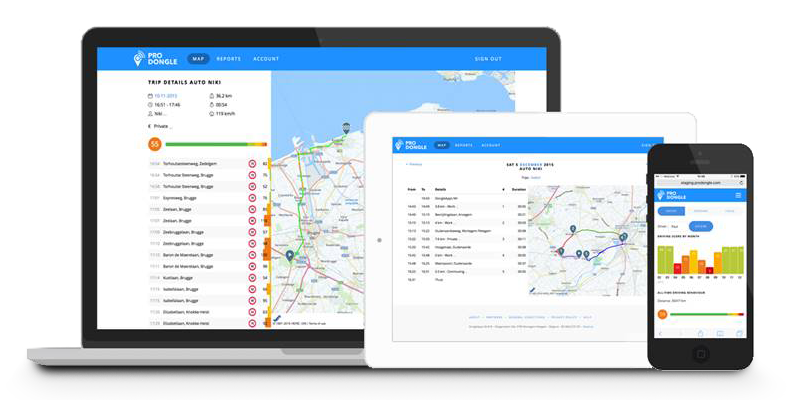 Do you also want a complete product without surprises?
Easy to use
Pan-European operation with professional maps
Unlimited positions, kms & users
Helpdesk, software & map updates included
Accessible via any PC, smartphone and tablet
Own software, integration via API possible