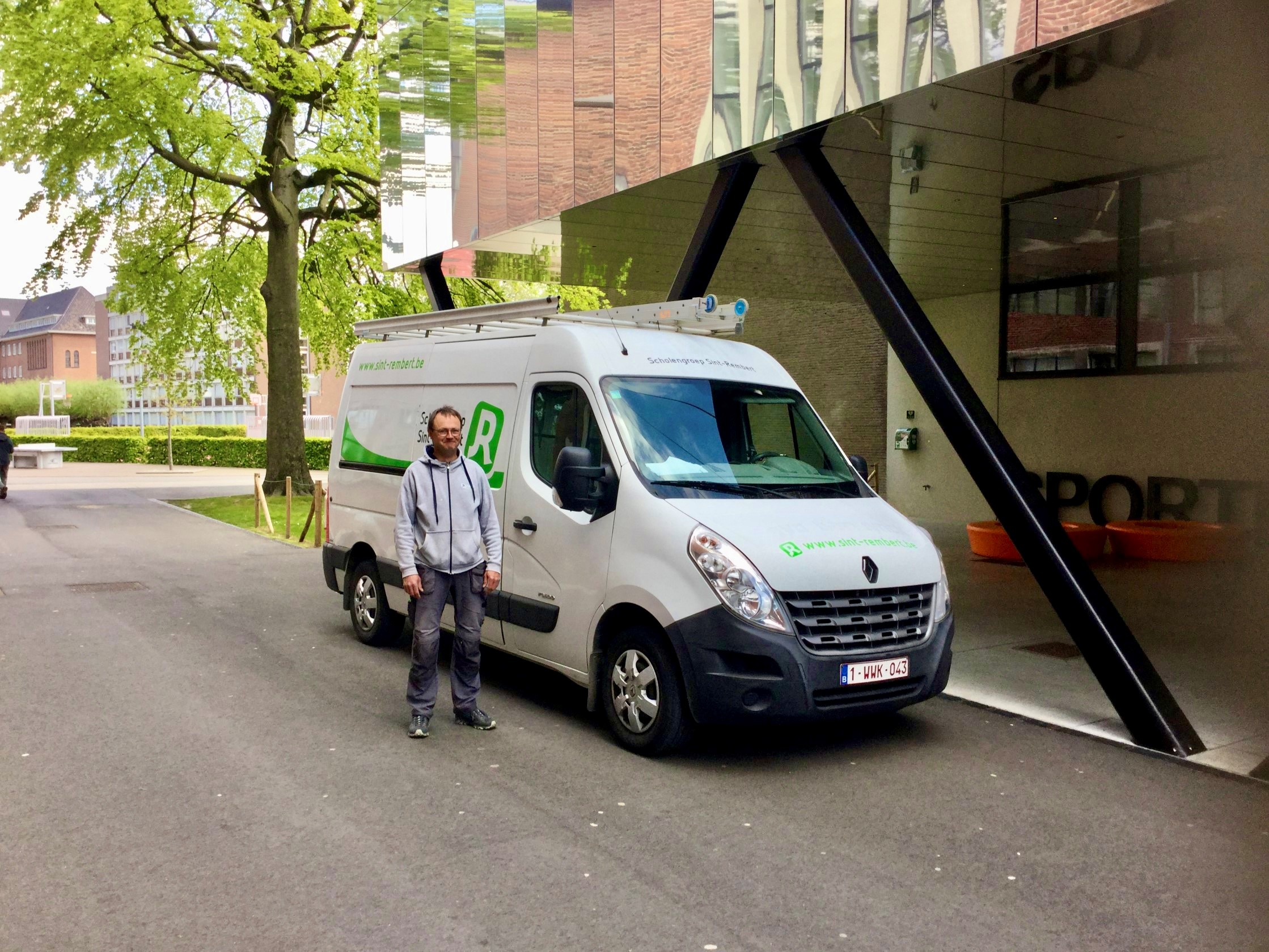 The challenge
Saint-Rembert School Group comprises some 25 primary and secondary schools in Torhout and surroundings; good for a total of more than 9,500 pupils and 1,250 employees.
The school group has quite a lot of vehicles which has to be used between the different departments. Think of the vans of the technical department, but also of a number of school buses.
"About two years ago we started looking for a system where the vehicles could be followed digitally.", ays Stijn Devos, manager infrastructure & patrimony.
"First of all, there was a need to be able to link all the trips made by our school buses to an assignment, so that this could be allocated correctly within the group.", says Stijn. "In addition, it is very important that our vehicles are used as efficiently as possible to avoid unnecessary trips between the different departments, especially with the current fuel prices."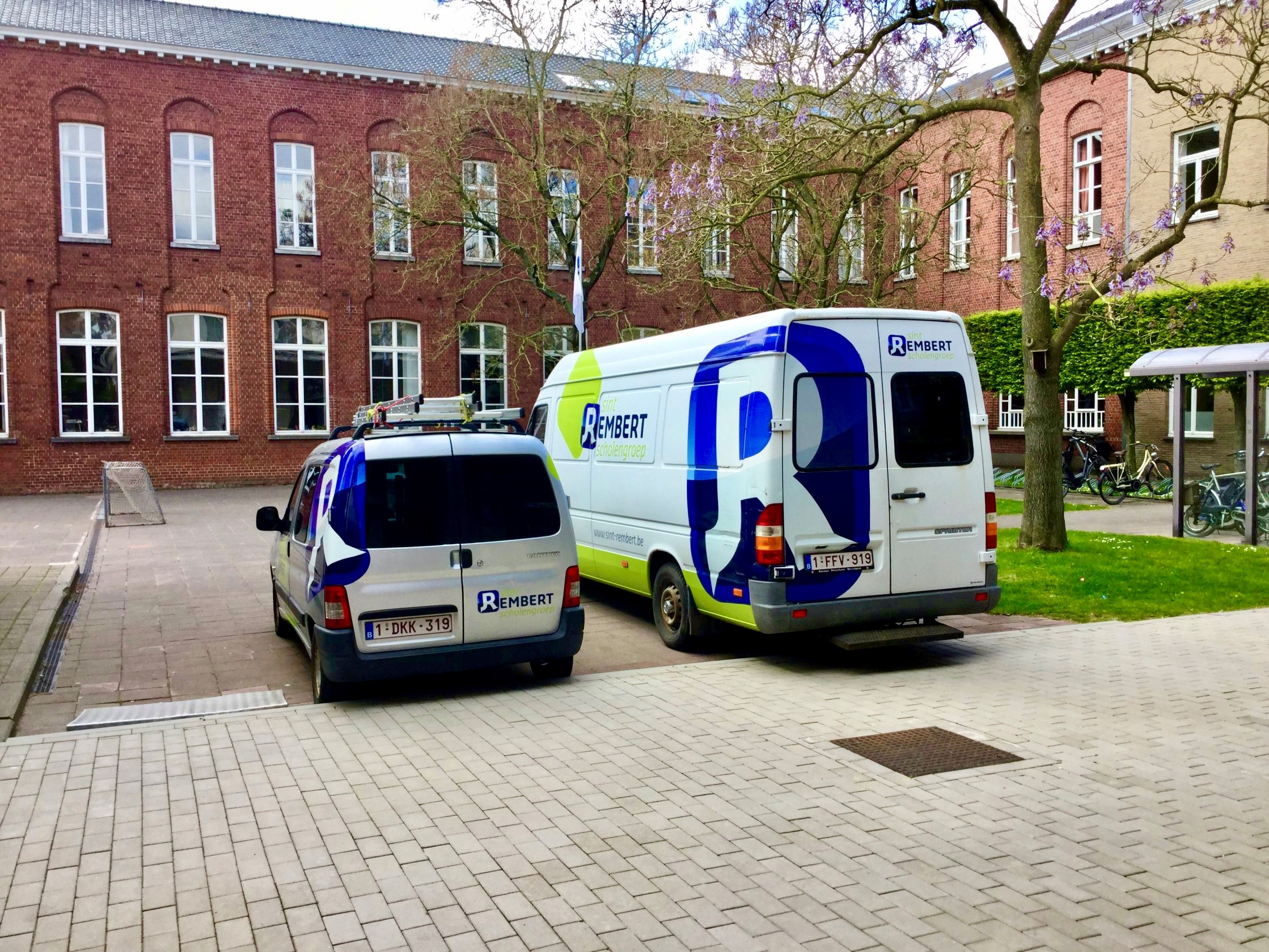 The solution
Saint-Rembert School Group finally chose the Blackbox with iButton reader from ProDongle. All school busses and vans were equipped with it by our installation service. This way, the school group can now keep detailed records of their routes and stops.
Thanks to the iButton reader, the driver also has to identify himself each time he starts a trip. This ensures that every trip can be automatically linked to the driver for reporting via the comprehensive application.
"Thanks to the trip registration solution, we can now link every bus trip to an assignment, for example: a school trip or swimming lessons.", says Stijn. "This way we are able to allocate the costs to the right school or to settle them correctly on the student account if it concerns a paying trip."
"For our vans, mileage registration is also important to us.", Stijn explains. "Based on this, the planning of the technical department is drawn up, whereby we can take into account the optimal order in terms of locations. Maintenance can also be planned in good time this way."
A final solution cited by Stijn is driving behaviour. "All vehicles have stickers on them and are therefore recognisable as part of the school group. It is therefore important that the traffic rules are followed at all times. ProDongle provides the tools to analyse driving behaviour objectively. This way, I get an automatic warning if a certain vehicle commits a serious speed violation, allowing us to take action quickly.", Stijn summarises.
After comparing several players on the market, the Saint-Rembert School Group finally chose ProDongle. "From the beginning, it was clear that the user-friendliness of the software is very high and that no additional training is needed.", concludes Stijn. "Finally, there is also an optimal price-quality ratio. And until today, we can only be positive about the accessibility and service of the helpdesk!"
Solutions used: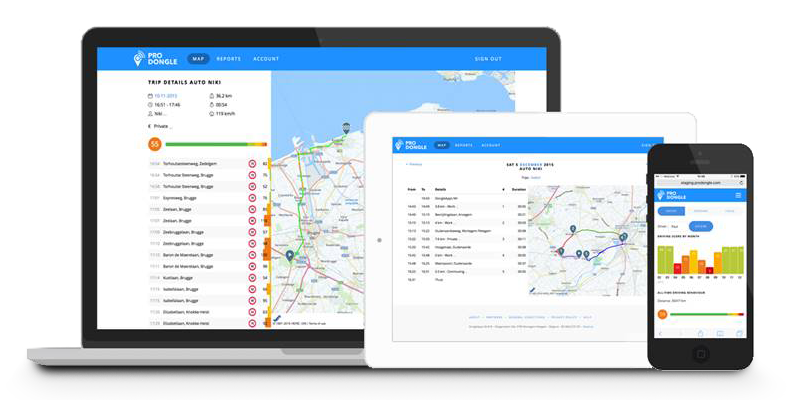 Do you also want a complete product without surprises?
Easy to use
Pan-European operation with professional maps
Unlimited positions, kms & users
Helpdesk, software & map updates included
Accessible via any PC, smartphone and tablet
Own software, integration via API possible